Our Staff
over 3,500 staff, including 500 office staff, 3000 factory staff

Product scale
Floor Covering/Sanitary Ware/Window & Door/Kitchen Cabinet & Wardrobe /Curtain Wall / Architectural Metal Work

Manufacturing
150 production bases focusing on R&D and manufacturing building and decoration materials

Global Partners
We cooperate with thousands of builders, developers and wholesalers from over 200 countries and regions, which includes RONA, Adeo (LM), Shangrila Hotel, Sheraton Hotel, Marriot Hotel, etc.
Beyond the dream of decoration, in pursuit of a scientific, healthy and fashionable global building and decorating materials.
To be the leader of global decorating and building materials, to be the integrated-solution provider of world-class building and decorating materials.

One-stop Product Supply
Floor/Wall Covering
Ceramic Tile
Laminate & Wood & Bamboo Flooring Granite & Marble & Artificial Stone
Window /Door
Curtain Wall/ Staircase/Railing
Sanitary Ware /Vanity
Kitchen Cabinet/Wardrobe
One-stop Project Solution
Interior Design/ Curtain Wall Design / Steel Structure Design
Jobsite Measurement
Budget Control
Material Recommendation
Villa, Apartment, Hotel, Infrastructure
Office Building, Other Projects
One-stop Product Supply
Logistic Service
Product Installation
Project Construction
Decoration Construction

Bergeim Floors
Designing, manufacturing, global marketing and distribution Of high-quality flooring products with Bergeim Floors brand.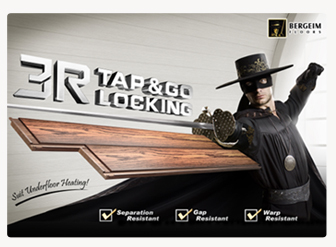 Warp-resistant, Gap-resistant, Separation-resistant
Bergeim Floors are exported to around 150 countries and regions all over the world. With the vision of a pioneer, Bergeim Floors brings a new standard for flooring industry.
It applies a patented 3R Tap & Go locking technology, which conquers multiple problems of floors, such as separation, gapping and warping problems. So Bergeim floors will be more stable, more durable and more eco-friendly than normal floors.
With Tap & Go locking technology, Bergeim floors will help you say goodbye to the flooring problems.
Product Focus
Solid Wood Flooring
Engineered Wood Flooring
Bamboo Flooring
Laminate Flooring
PVC Flooring
WPC Decking
Strand Woven Flooring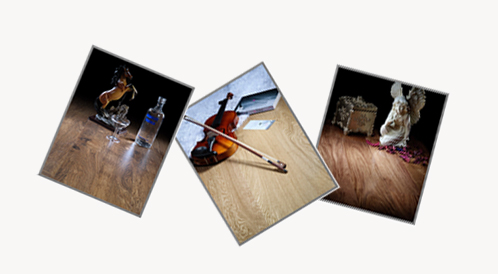 3R Tap&Go Locking Technology

Tap&Go Locking technology is an innovative Hook Joint technology, which was independently developed by International Trade Line Industry, Inc. It is one of the three world-patented locking technologies in the flooring industry, and the only one in China.
Tap&Go locking system adopts a brand new "Up and Low Hook" structure, with 4 sides locking in both long and short sides. It enables the up and low hook joint together in horizontally by vertically locking, and floors locks together more tightly.
Tap & Go Application

Solid Bamboo Solid Strandwoven Bamboo

Engineered Wood

Engineered Bamboo +HDF Core Engineered Wood + HDF Core

Solid Wood

Laminate
3R Tap&Go Flooring Locking Technology - World Patented Floor-joint Technology
As one of the three world-patented locking technology, Tap&Go has been successfully granted patents by many countries such as China, South Africa, Russia, Australia, USA and Canada. And over 50 countries have already accepted our patent application for this technology.
World's core patented technology in the flooring industry; Only one in Chian, One of the three in the worl.
Break the monopoly of industry magnate from Euro and US, changing the development of the flooring industry and the interest structure in the world.
Solved the problem of common floorings and brought the 4th revolution of flooring technology.