International patent
3R Tap & Go Flooring Locking Technology - World Patented Innovative Floor-joint Technology
World's core patented technology in the flooring industry; Only one in Chian, One of the three in the world;
Break the monopoly of industry magnate from Euro and US, changing the development of the flooring industry and the interest structure in the world.
Solved the problem of common floorings and brought the 4th revolution of flooring technology.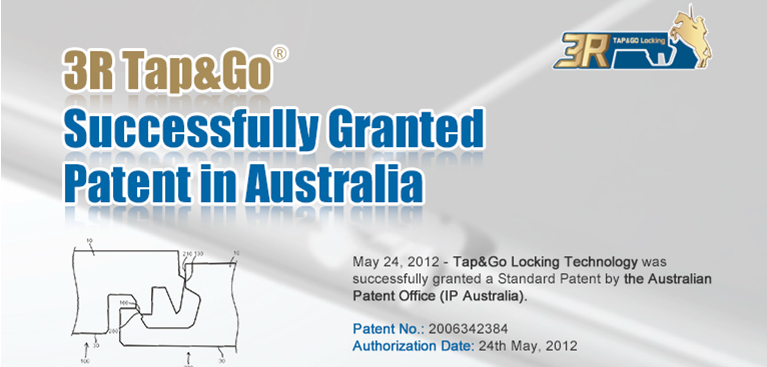 As one of the three world-patented locking technology, Tap&Go has been successfully granted patents by many countries such as China, South Africa, Russia, Australia, USA and Canada. And over 50 countries have already accepted our patent application for this technology.